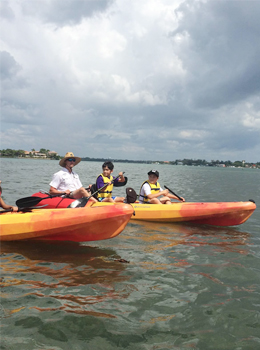 WE'RE FUN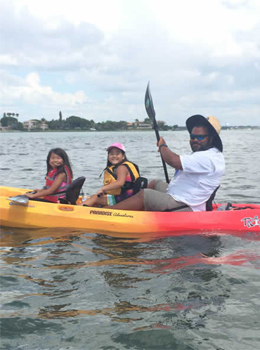 WE'RE PASSIONATE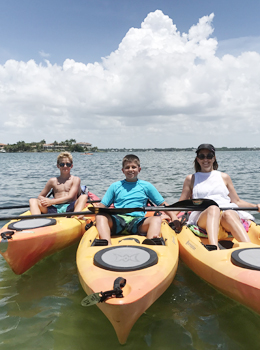 WE'RE THE BEST CHOICE
KAYAK & PADDLEBOARD RENTALS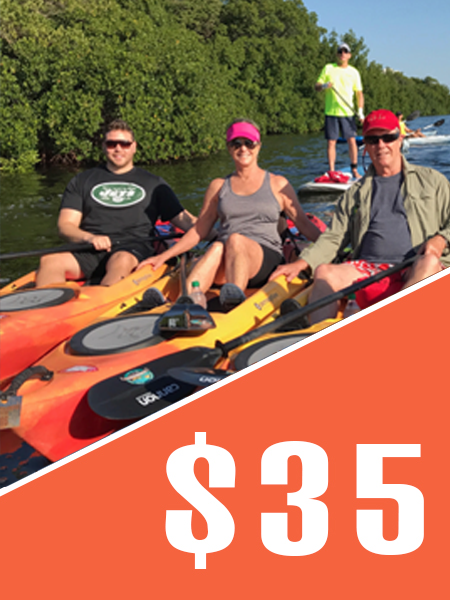 Enjoy Sarasota bay on our high quality kayaks or paddleboards at your own pace. Our detailed map of the area will allow you to explore with confidence!

$35 for Single Kayaks
$50 for Double Kayaks
$45 for Paddleboards
GUIDED KAYAK TOURS MORNING ADVENTURE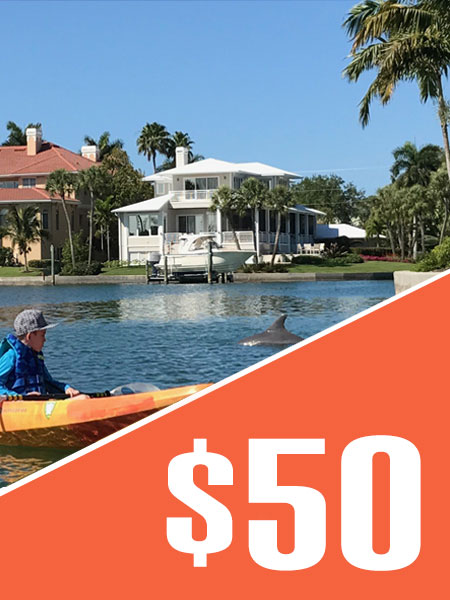 Join our expert kayak guides on an amazing morning trip to known manatee and dolphin hotspots near Otter Key and the surrounding deeper channels.

$50 for adults
$40 for children
under 12
GUIDED KAYAK TOUR AFTERNOON ADVENTURE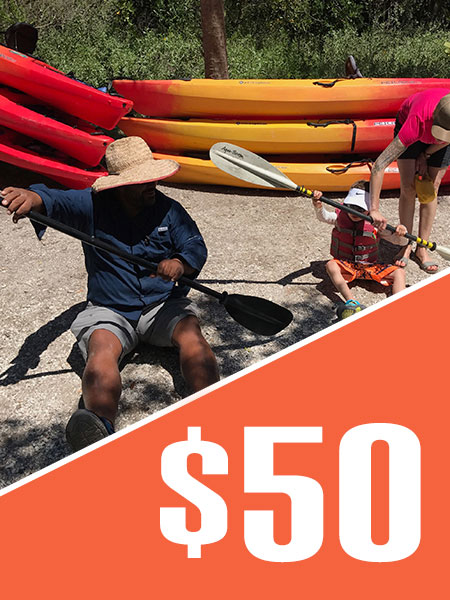 Looking for a little afternoon Fun? How about an amazing trip to Sharker's Island, one of the amazing sand bars located in the middle of Sarasota Bay"

$50 for adults
$40 for children 
under 12
GUIDED KAYAK TOURS EVENING ADVENTURE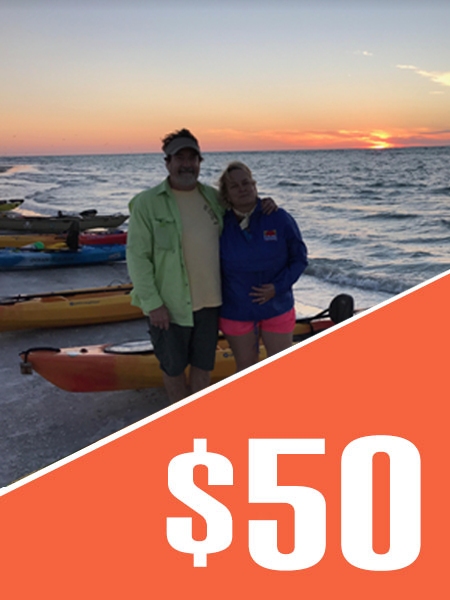 Take an evening kayak guides on an amazing trip through Sarasota Bay and the Lido Key Mangrove Tunnels. Get up close and personal with some of our favorite wildlife.

$50 for adults
$40 for children 
under 12
My boyfriend Mike and I had an awesome tour with Chris! He led us to see multiple dolphins, manatees, and through the mangroves! It was...
Me and my sister had a great time kayaking with our tour guide Chris. He has a great personality and sense of humor making our...
All around great experience, the guys were super friendly, went out with friends and family had an awesome time exploring by ourselves, I live in...
Great guys! Very friendly and professional. In my opinion the best choice for a fun and relaxing time on the water.
Took a tour with Chris and was amazing! He was very knowledgeable about the area, the birds and sea creatures. The tour of itself...

Location For Sarasota Kayaking
The Lido Key Mangrove Tunnels at Ted Sperling Nature Park