Sarasota is a bustling city full of great activities and rich culture. There is something to do and to see around every turn & we hope that whether you are a local or a visitor you get the chance to experience all that our city has to offer. One of the great many advantages to living or traveling in Sarasota is the fact that the water is easily accessible from just about any part of the town. At Paradise Adventures, we love that we launch from an ideal central Sarasota kayak location so that it is easy for you to get to us for a morning on the bay & still enjoy the rest of your day in town.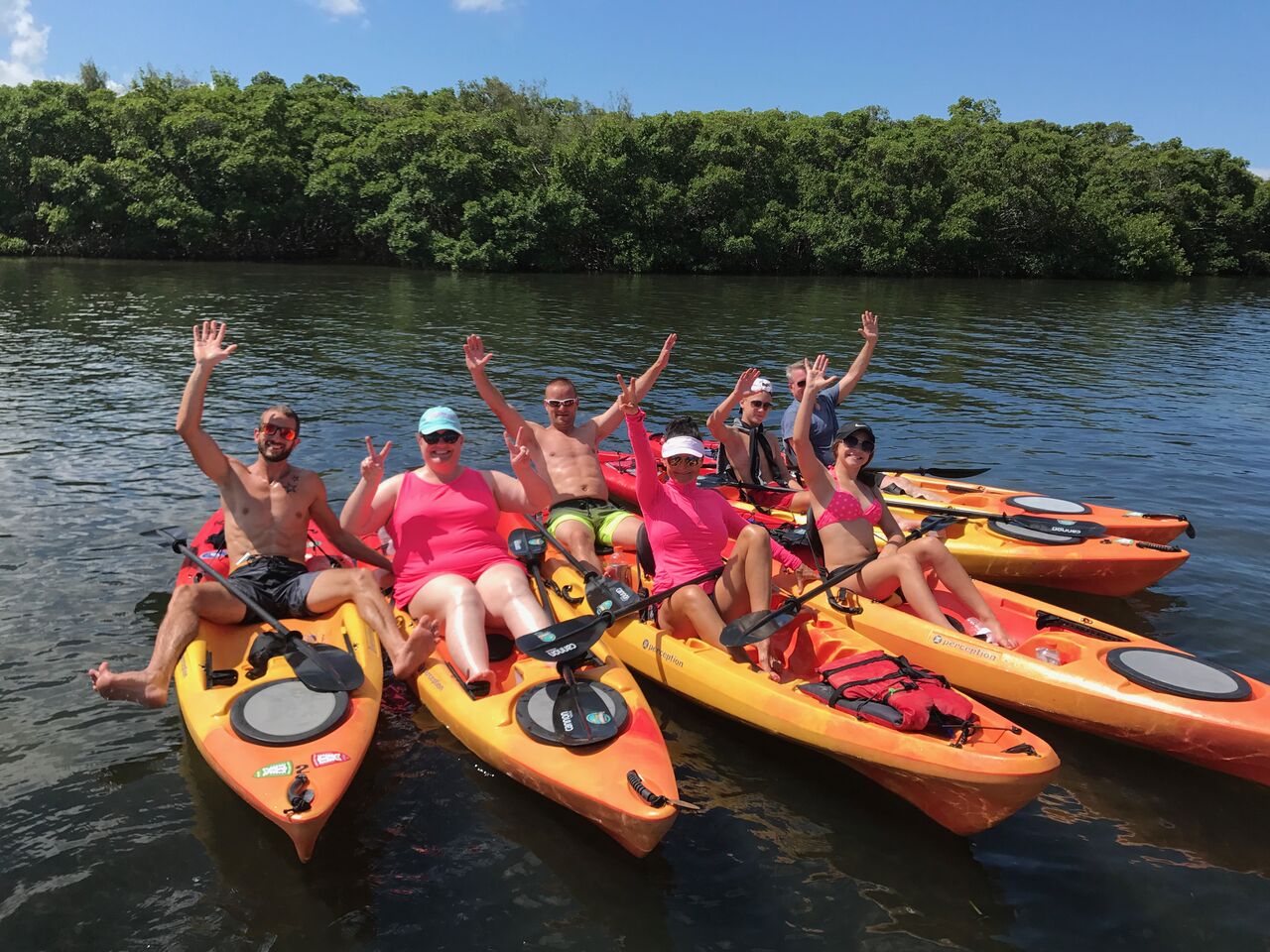 Some readers may be familiar with the layout of Sarasota, but others may not. We would love to paint a picture for you as to how easy it is to get to us from wherever you live, work, or play! Downtown Sarasota lies at the end of Fruitville Road. This is a very convenient and central location, whether you happen to be down south on Clark Road or north on University. Fruitville can be easily accessed from the interstate or US 41. At Paradise Adventures, we launch our kayak tours and rentals at the end of Fruitville Road and on Lido Key! It's an easy find and not too far off the map from where many of you are already visiting daily.
You can plan an entire day to explore with us and paddle to your hearts desire or make it a quick outing before lunch or dinner with friends! Whatever yo decide, rest assured you are right in the midst of all the Sarasota action. We cannot wait to get on the water with you. You can book your Sarasota Kayak trip online or by calling us to learn more!