We are the lucky ones. The ones that get to call Sarasota and the surrounding areas our home. For so many, Sarasota is a vacation they get to take once in their lifetime, but not for us. We get to live this beauty year round! Although we all live busy lives, we can sneak away to the beach for a dinnertime sunset or spend the morning kayaking on the bay. When was the last time you made that a priority?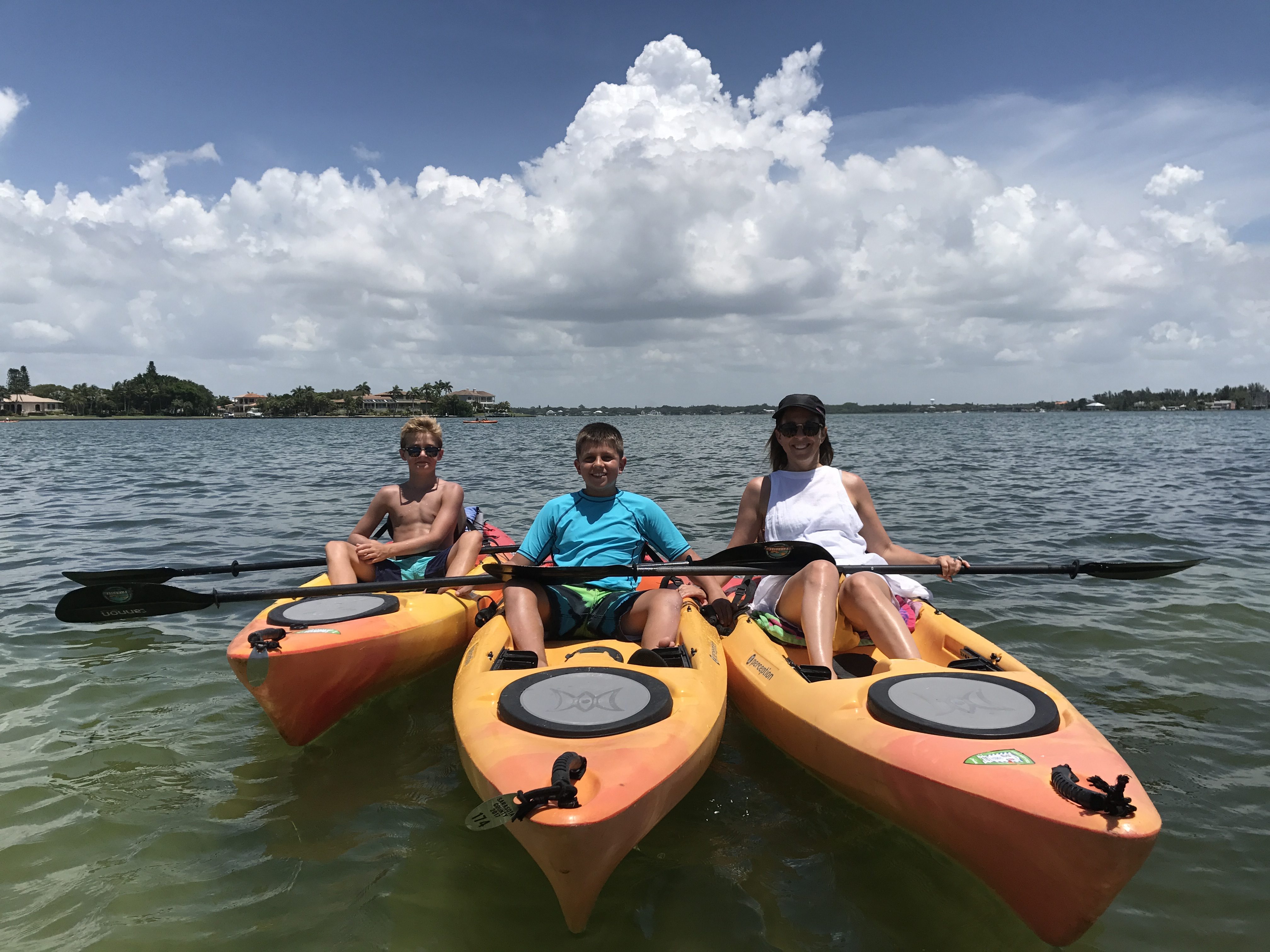 This is your time, Sarasota! The summer season was a busy one in our town. People came from far and wide to experience our incredible beaches and take part in our water-sports. Now that school has started and many have returned to their homes up north, we are left with this paradise to ourselves for a little while. Take advantage of this opportunity! Make a plan with your friends and family to get on the water together for some bonding time. The water is beautiful, the breeze is great, & the sun is shining – let's get out there!
If you have been thinking about getting on kayak, there is honestly no better time then the present. Find a way to surprise someone in your life with a Sarasota kayak rental or one of our Sarasota guided kayak tours. No need to worry if you have never been on a kayak before! We are here to help with anything you need. What are you waiting for? Now's your time, Sarasota!
As always, please contact us if you have any questions or want any more information. We are excited to paddle with you.