The Florida Gulf Coast is the ideal spot to jump into a kayak and spend the day exploring – although not every kayak spot is ideal. We have countless customers who have come to us from all over the state & we know that we have a hidden gem in the FL landscape! If you are in the greater Tampa or Orlando areas and looking for a place to take a beautiful kayaking tour, look no further than Sarasota.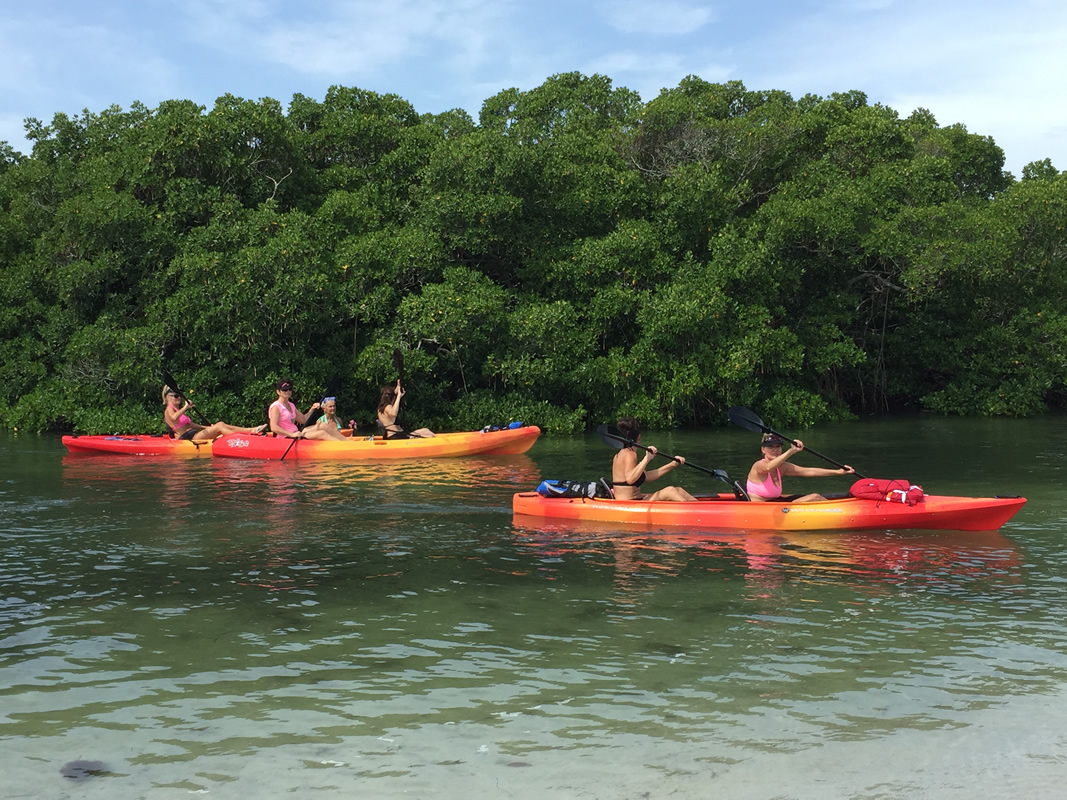 Sarasota
and her keys – Siesta and Lido – sport some of the clearest and calmest Gulf coast waters in a town that is rich in culture and class. When coming on a kayak tour with Paradise Adventures, you will set foot into the paradise that we call home. The glass water allows you to glide through the waterways and spot all the local wildlife that we love sharing our trips with. Everything from manatees, to dolphins, to beautiful tropical fish and birds – you will certainly see it all.
Not all waters are created equal & that is why Sarasota comes so highly recommended by friends and residents of the Tampa Bay and Orlando areas. The drive is quick and painless and within just a few short hours (or less!) you can be relaxing and paddling like you have only dreamed of before.
When searching for the perfect Tampa Kayak Rental, Paradise Adventures would love for you to check us out. We know how to show you a good time and make your trip worthwhile. For all the tourists in the Orlando area, come on down to Lido Key and make your trip one to remember. We cannot wait to see you. Go ahead and book your rental or Sarasota guided kayak tour online today to reserve your spot. This hidden paradise will be the highlight of your summer!